We desperately needed to upgrade our point-of-sale system and needed a solution that could bridge all of our washes with the latest technology. Micrologic and their "can do" attitude were able to provide us with that solution and more. One of the most important benefits of using Micrologic's system is that our people love it and we can wash more cars per hour with their waterproof touch screen. It is easier to use than anything else I've seen. On busy days we are able to wash 200 car per hour using wireless hand held computers and the waterproof touchscreen. No other system is easier to use and we strongly recommend their solution.
_
Tom Hoffman, Jr.
Hoffman Car Wash
Albany, NY
---
---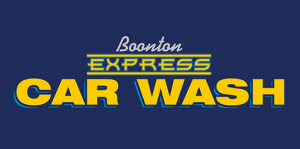 We wanted to start an unlimited wash program and change to Express Exterior using payment machines at Boonton Express and, after examining our market choices, we concluded that Micrologic was the superior option.The user-friendly touch screens make our pay stations much easier for our customers to operate. For our unlimited members, the system has allowed us to easily process them at the wash using RFID tags. Moreover, Micrologic's support team has been extremely helpful. Whenever I've had a question, they've replied to my emails right away, addressing any concerns and resolving issues in no time. When I asked specifically about starting the unlimited wash program, they provided me with all the necessary guidelines to make it a success, and they were especially supportive early in the process, when we were still getting used to the new system. The Micrologic Management Software is another great feature. Wherever I am, I can check in on my phone and instantly see everything that's going on at my car washes. I have already recommended Micrologic to my friends and they are seeing all the benefits of the system.
_
Tom Johnson
Boonton Express Car Wash
Boonton Township, NJ
---
---
The system has a lot of flexibility. You have the ability to customize the customer screens on the Pegasus units and do promotions. Yes, to anyone that wants a customized/tailored installation.
_
Mike James 
Hula Car Wash, Fulshear, TX
---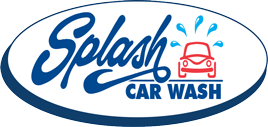 We were looking for a point of sale system that could be configured to our preferences, and after exploring our possibilities on the market, we found that there was no other system as advanced as Micrologic's. The other important factor that made us choose Micrologic was the connectivity between sites. We operate 19 car washes throughout Connecticut and New York's Hudson Valley, so the ability to communicate between them was a big draw.
Since we installed the Micrologic system, our reporting capabilities have become far more advanced, which allows us to manage every aspect of our business much more closely and efficiently. The fact that I can log in to the system on my phone at any time makes it much easier for me to stay on top of things wherever I am.
The customer service that they provide is another major asset. Whenever we have had any issues, they have always been available to answer our questions. For the money we're paying, there really isn't another system on the market this advanced. I would certainly recommend Micrologic to other car wash owners.
_
Dan Petrelle
Splash Car Washes

Many great things have happened in a short period of time since purchasing the Micrologic system. I am able to process more cars quickly, my average ticket has gone up and my Greeters enjoy using the new system. The new equipment allows me to sell the Monthly Membership club and that has been extremely successful.
In addition, the Micrologic tunnel controller has even reduced the utility bills now that the timing is much more precise. Their installation team guided me through every step of the installation process and the support team has been very helpful.
 _
 Timothy Chesson

Gus and Bucky's Car Wash
Bedminster, New Jersey
---
---

Very solid system with some very exciting marketing and loyalty solutions. The capabilities of the system has opened our eyes to some cutting edge ideas in regards to customer interface and reach.
Absolutely – great company with an excellent team dedicated to building and supporting a great product at one of the best values in the market!
 John H. Roush
Managing Partner
Moo Moo Express Car Wash
Reynoldsburg, OH
---

About 8 years ago we were frustrated with some of the existing point of sale providers.  We had been in business 10 years at the time, and wanted to go in a new direction.  Micrologic seems to have their hand on the pulse of where the industry was going and provided solutions to exactly what our organization needed. When we met the team at Micrologic, we were opening our 2nd location.  After we met with them and tested at our second location, we went back and added their solution to our original site.  Now we are opening our 7th location and Micrologic has been one the best solution that has allowed us to grow. Some features that we really like about Micrologic and their system is the ability to sell and manage Unlimited Wash Clubs and their understanding of how the subscription model is the future of car washing.
Chris Presswood
Finish Line Car Wash and Detail Center
---