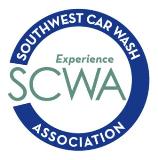 Micrologic will  participate in the upcoming Southwest Car Wash Association  Expo (booth #310) on  February 24th – 26th, 2018,  at the Arlington Texas Convention Center.
We will be exhibiting our LogicWash Revenue Management Solutions, a competitively-priced bundle built around the latest payments technology. Our solution is made up of the LogicWash Pegasus Entry Payment Terminal, the Web Management System, Tunnel Controller and CleanCarPass RFID System, and allows car wash owners to customize their payment options and manage revenue efficiently.
The Car Wash Show will provide us with exposure to owners and distributors, and afford us the opportunity to demonstrate how our solution surpasses the performance of competing systems at a much more reasonable cost. With LogicWash, owners can control costs, increase revenue and manage their facilities more efficiently.
Stop by our booth for a demonstration to see how our latest technology and solutions can increase your bottom line and manage your site more efficiently.
Visit  2018 Southwest Expo Website for more information about the show.
Hope to see you there!!