LogicBay is our customer-friendly credit card & gift card solution.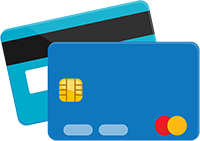 Adding credit cards to your Self-Service Car Wash has been proven to increase daily revenue up to 25 percent!
Micrologic makes it easy for owners and operators to reclaim this lost revenue potential with the LogicBay Credit Card system. This intuitive system offers your customers the convenience of using their credit cards or rechargeable gift cards in your self-service car wash bays and vacuums. You'll be able to see exactly how much accepting cards can benefit your business, as the LogicBay solution includes a central management computer and software for tracking revenue per bay, configuration, processing of credit cards and reporting.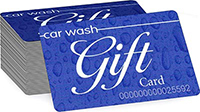 In addition, offering gift cards is a great way to create loyalty and keep your customers coming back to your location. Year in and year out, gift cards are the most requested presents during the holiday season. In fact, they've been the most requested item on holiday wish lists since 2007.
Despite the demand, a surprising number of cards sit idle and go unused, to the benefit of the retailer. According to research, 40 percent of gift card recipients never use the total value of the card. Retailers also benefit when customers redeem their gift cards as the average gift card user spends an extra 20% over the value of the card.
Key Features:
Easy Installation – Install on existing coin boxes. Standard CAT5 cabling between bays and central computer. The LogicBay Credit Card system can also be integrated with multiple car washes.
Gift Cards – Can be used in conjunction with our gift card dispenser/recharger station to increase customer loyalty and cash flow.
Increased Revenue – Credit card users typically spend more than those using cash. In addition, credit card users wash more frequently as they are not limited by the quarters or bills in their possession.