Micrologic's LogicWash® can revolutionize operations for those in the the car wash industry. After compiling insight from industry leaders, we developed the LogicWash solution to become the most powerful, intuitive and comprehensive management software available today.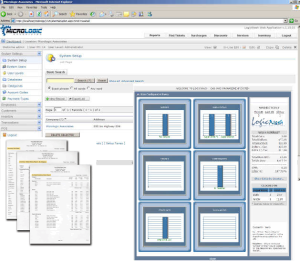 With our dependable system, owners and operators gain enhanced insight into the pulse of their businesses and enjoy the ability to review transactions in real-time through the Digital Dashboard. LogicWash also offers the ability to change service pricing, review labor costs and many other metrics that can help improve decision-making.
The LogicWash solution features handheld wireless devices, point of sale terminals, auto payment machines and tunnel controllers that allow owners and operators to take action from anywhere. These devices process credit card payments in under five seconds, and can even read rewards or VIP card information with a built-in barcode reader.
With LogicWash, all team members can be kept up-to-date and enjoy constant communication, even from distinct stations within the car wash. All the features of the Point of Sale Terminals, Wireless Hand Held Devices and Controllers can be configured to meet your business' unique needs.
Contact us today to see how the LogicWash® Car Wash Management System can help your business reach its performance goals.